Crack windows 7 hash online. How to crack Windows Passwords 2019-05-29
Crack windows 7 hash online
Rating: 5,1/10

1380

reviews
List of Rainbow Tables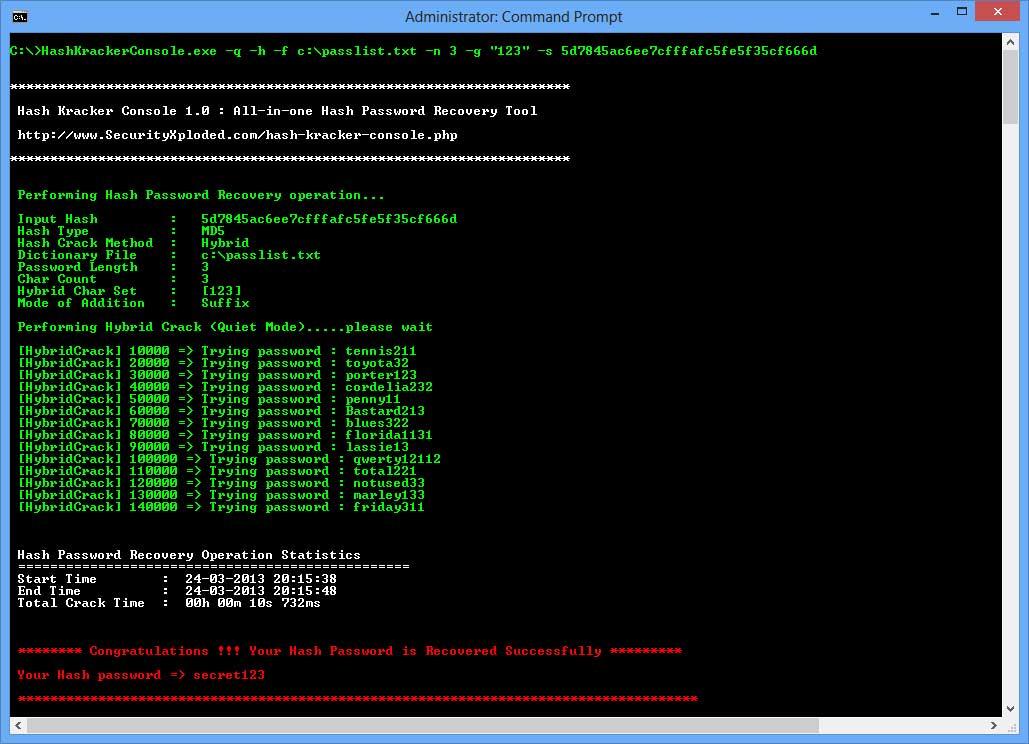 I would say that in my experience I can find about 85-90% of the passwords in a given file by using just a dictionary attack. This is probably the nicest password cracker you will ever see. The purpose of this article is to educate you on how Windows creates and stores password hashes, and how those hashes are cracked. It takes 20 seconds to crack four hashes like that, using a dictionary of only 500 words a very small dictionary. Introduction Passwords tend to be our main and sometimes only line of defense against intruders.
Next
Password Hashes Cracker: MD5 LM NTLM SHA1 MYSQL OSX and more
Actual commands are listed here. With this type of hash cracking, all intermediate computation results are discarded. Hence its not practical for anyone to create such an setup on the home system. The following four commands will allow you to access the Command Prompt from the Windows Login screen. However this folder is locked to all accounts including Administrator while the machine is running. So Windows hashes are more than 10,000 times weaker than Linux hashes.
Next
NTLM Cracker Page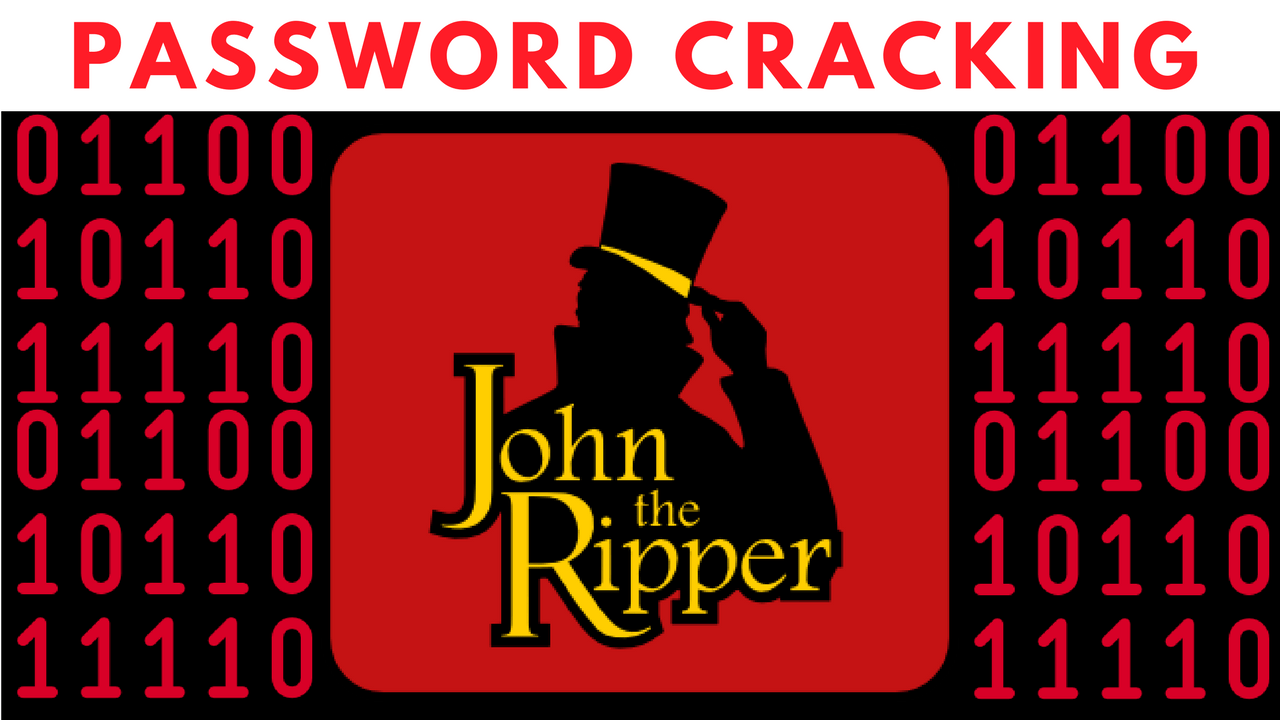 To create this article, 28 people, some anonymous, worked to edit and improve it over time. In lists below, parameters of non-perfect rainbow tables are in gray. We have been building our hash database since August 2007. Crackstation's lookup tables were created by extracting every word from the Wikipedia databases and adding with every password list we could find. Once it is found in the table, you will have the password. It is worth to note that cracking Windows 7 password by installing system is not a wise way.
Next
RainbowCrack
If all possible plaintexts are tested and no match is found, the plaintext is not found. This function is used for a lot of different applications and is based on cryptographic function , with few differencies. Backtrack is nice, because you have a very powerful exploit tool and pass the hash capability all in one. The software will use a lot of strings and will compare these hashes also, Inshort it will decode them. If you find good online hash cracker links let us know, we will update it here. With this being the case, it is possible for a user to generate what are called rainbow tables. This can be done in many ways.
Next
Ntlm Decrypt & Encrypt Online
Once a match is found, the plaintext is found. This is a great question, and the answer is, if certain circumstances are met and a certain technique is used, it could take the same amount of time. So, that if long time is taken by one hash to decode, until it decodes you have generated another hash. Once the rainbow tables are ready, you can feed the password hash to it and get your password cracked in seconds. Find or create a Windows 7 installation disc. Ntlm is often used to encrypt Windows users passwords. Now you don't have to wait for days together with half hope to get back your lost password : References 2.
Next
I can get and crack your password hashes from email
You can use the net user command to change any user's password to whatever you'd like. This verifies that Drupal 7 passwords are even more secure than Linux passwords. There are a lot of different reasons why one would want to hack a Windows password. Forgot the password to your Windows admin account? You can then post the hashes to in order to get the plain text. Salting is a technique in which a random number is generated in order to compute the hash for the password. L0phtCrack is sold by the folks at Stake.
Next
Recover Windows Passwords Using Rainbow Crack
Revert your Command Prompt changes. A few months ago, I participated in a public debate on password policy with my co-worker and friend, Kevin Mitnick. Then I enlarged the wordlist by creating my own script and add several letters to each word, to make my database unique and pertinent. But look at it this way, even though it is only a dictionary cracker, that will probably be all you need. The decryption database is coming from all the wordlists I was able to find on the internet. You may have heard of dictionary password attacks or brute force attacks but recently a popular way of cracking a Windows password uses a rainbow table. If cracked, we notice you via the given email.
Next
Ophcrack
The utility that many complained about in Windows Vista and turned off! As shown below, john took 3. Why maim the security benefits of a stronger hash algorithm by including it alongside a weaker one that can be used to easily compromise the system anyway? Do what you need to do. The views expressed in this post are the opinions of the Infosec Island member that posted this content. This key varies depending on your computer's manufacturer. All you'll need is a Windows 7 installation disc, which you can make yourself for free. For testing purposes you can generate one at this website. Each has a key space of 13,759,005,997,841,642 i.
Next
I can get and crack your password hashes from email
This method was made popular by Philippe Oechslin one of the creators of the program Ophcrack a tool for cracking Windows passwords. As you can imagine, a rainbow table for even a small number of characters can grow to be very large, meaning that their generation, storage, and indexing can be quite a task. It crack hashes with rainbow tables. That will lost all your data! Once you have downloaded the tables you will need to unzip them in separate folders. Crack Windows 7 password with system repair disc You could take use of the system repair disk to crack Windows 7 password swiftly as long as you have a Windows 7 installation disc in hand. To crack Windows 7 password, don't do this thing- reinstall system.
Next