Crack wpa2 gpu windows. Cracking WPA/WPA2 Using the GPU 2019-06-13
Crack wpa2 gpu windows
Rating: 5,2/10

705

reviews
ᕼᗩᑤᖽᐸᙓᖇ ᒪᕬ᙭ᑗ: Cracking WPA with oclHashcat GPU on Windows
What are you going to do? The last resort is to crack Wi-Fi password. Any ideas there as well? Then it's back to searching the whole key space. In addition to the power of his hardware, his attack was aided by a 500 million-strong word list and a variety of advanced programming rules. The author is not responsible for its use or the users action. Truth: making hardware is expensive! This tutorial starts where part 1 has ended. Software Requirement for this lab :- 1. Uppercase one of the letters but not the 1st then append a string of 4 random characters that includes numbers and special characters.
Next
How to Crack a Wpa2
It would be pretty obvious if some dude was standing outside my house accessing my files. How about using a long sentence as a password? The correct answer is just as likely to be 00, slashing the compute time. Even 6 character passwords can be fairly secure if the hash algorithm is slow enough and the charset wide enough. You're either paranoid at this point or too smart. Test 3: Kali installed as a virtual machine, in this case it would take 11 hours, 31 minutes and 40 seconds to try all passwords in the wordlist! If anyone knows please comment. Hashcat took 4 mins, 45 secs to reach the end of the wordlist and crack the handshake with a wordlist of 100,000,000 passwords. So what this really means for the average person is that not only are short-to-average passwords guaranteed to fall in a short amount of time, but also longer, more complex passwords fall in a quarter of the time it previously took.
Next
Cracking WPA with oclHashcat GPU on Windows pt 2
The problem is that there's no direct way of getting linux to see the Nvidia card, let alone alternate between them. The sourcecode is available from GitHub: OclHashcat 2. I would say both, but most of the times Linux is preferred because of its flexibility and wide variety of tools. Where ever you go, you need Wi-Fi or internet connectivity. Even though Pyrit exploits the computational power of your graphics card, the cracking of a various 6 digit alphanumeric password will take at minimum 3 days. Approaching final keyspace - workload adjusted. Since I helped configure every router I've put my hands on, my neighborhood is much more secure than it was only years later.
Next
How to Crack a Wpa2
One computer may use the names of rivers, or states, or something i'm not telling you. Every time you add a character to your password, you are exponentially increasing the difficulty it takes to crack via brute force. What about the permutations of the words? The first step would be getting access to a list of all the hashed passwords and the associated login name and email. Most people do not use long hard to type WiFi passwords. Hacking is not easy at all. In case you are not successful in hacking a wps enabled network using this method, try to hack it from your android mobile.
Next
GPU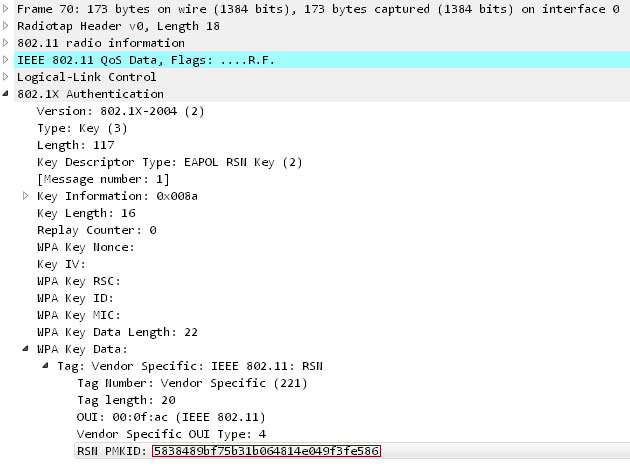 We regularly crack pass phrases that are 15 to even 100 chars long because they are too simple. I knew that they were working towards a common standard but didn't know they were there yet. The passwords are typically stored using one-way cryptographic hash functions, which generate a unique string of characters for each unique string of plaintext. If you are not able to understand which method to select, here is , which explains the process of choosing the method to hack any kind of router. In a dictionary attack, you provide a wordlist, which is used to make unique combination. But long passwords aren't enough. It's similar to the way the Asus Transformer Prime did the switching to the low power core.
Next
Cracking WPA with oclHashcat GPU on Windows pt 2
The thing is, I'm not a really big fan of password dictionaries and rainbow tables, I'd rather like to go with a bruteforce method. We have lots of other tricks up our sleeves which help us to get longer, more complex passwords than are possible through brute force, including rule based attacks, combinator attacks, and hybrid attacks. . Because of this I'll most likely bump the random characters to 5 but otherwise keep the same method. I highly recommend this one for its flexibility. A lot of it would depend on the password complexity.
Next
How to Crack a Wpa2
Target a specific client instead. Even if you search on YouTube you will find a lots of tutorial to How to hack a WiFi password using backtrack. In this example 800 cores. Hacking anything became a greatest challenge to hackers and penetration testers now. They are distinct hardware and, as I understand it, only one is ever in control.
Next
Cracking WPA/WPA2 Using the GPU
Bhanu Namikaze Bhanu Namikaze is an Ethical Hacker, Web Developer, Student and Mechanical Engineer. Thanks, I was wondering where the 95 came from and why it wasn't shown as 6. Like the story says, this is all for offline attacks. This tutorial starts where part 1 has ended. Modern password hashing systems will allow you to adjust number of rounds to make the hash calculation slower. The material on this site may not be reproduced, distributed, transmitted, cached or otherwise used, except with the prior written permission of Condé Nast.
Next